So earlier today we set our light show to kick off for the 2012 holiday season. As usual, we plan on having a 5pm, 6pm, 7pm, 8pm, and 9pm animated show each night through January 7th (Russian Orthodox Christmas). The lights will be on each day from 5pm-10pm. Music will stream on 99.1 FM within the neighborhood 24 hours a day, 7 days a week until the 7th.Look for more posts about the show as the days go by.Here are some pictures from earlier: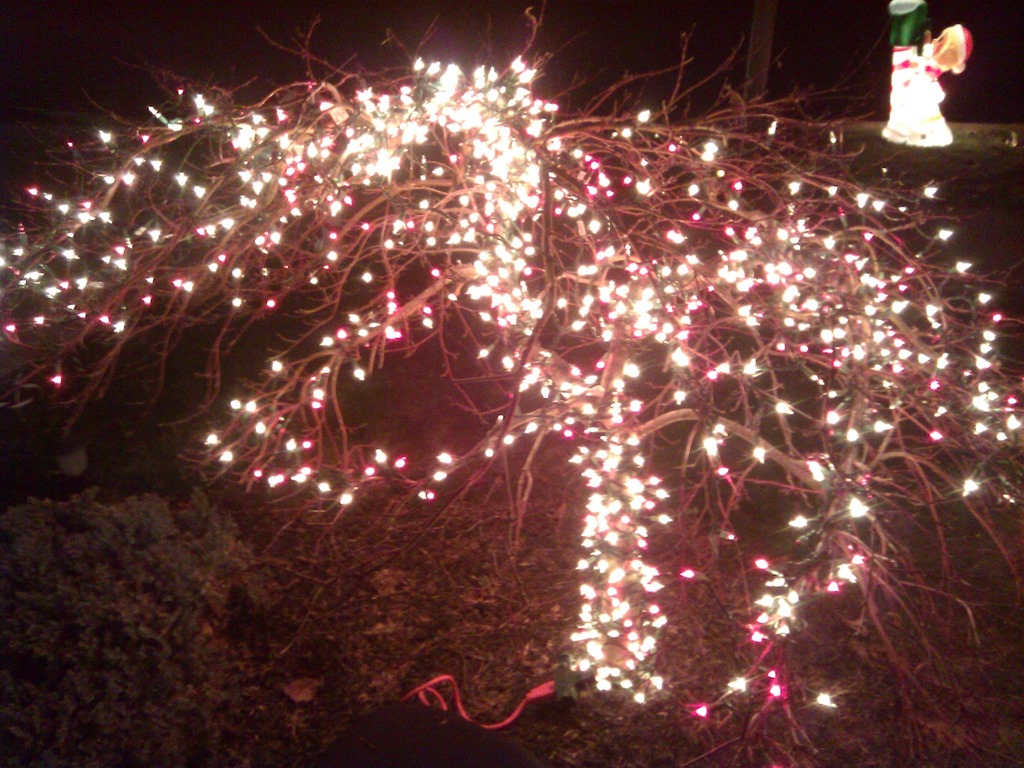 Above: Guess how many lights are on this Japanese Maple tree. Immediately below: A picture of the display partially lit. Below the display shot: (If you look carefully)The snow is falling on the day we light the display – how fitting.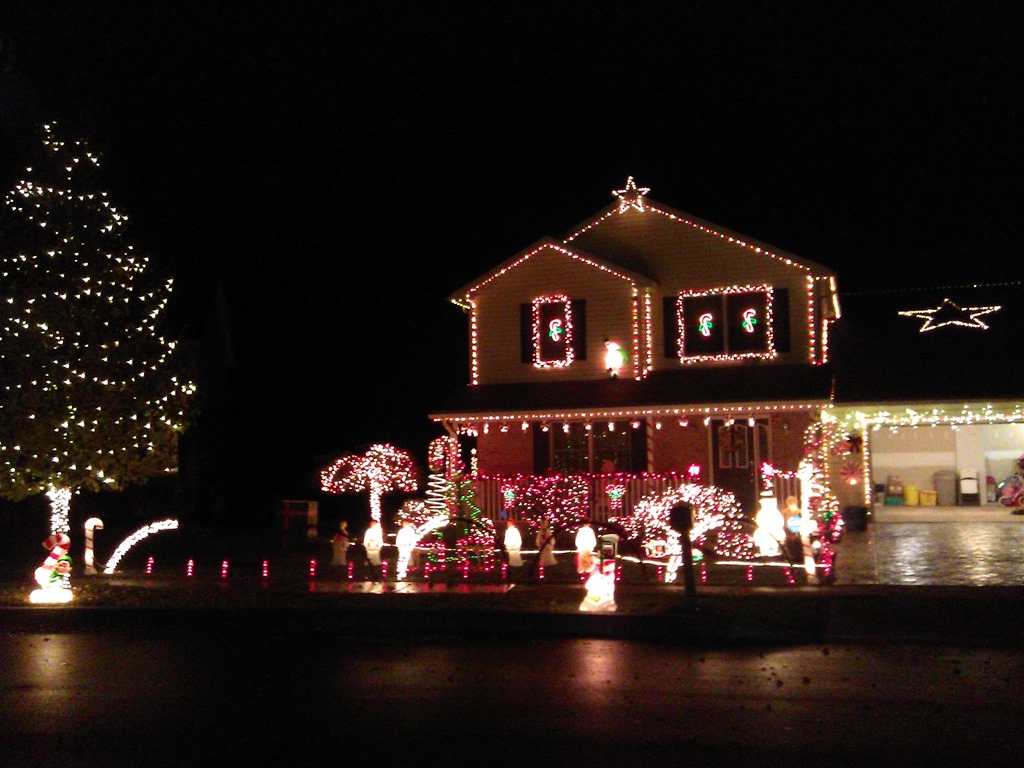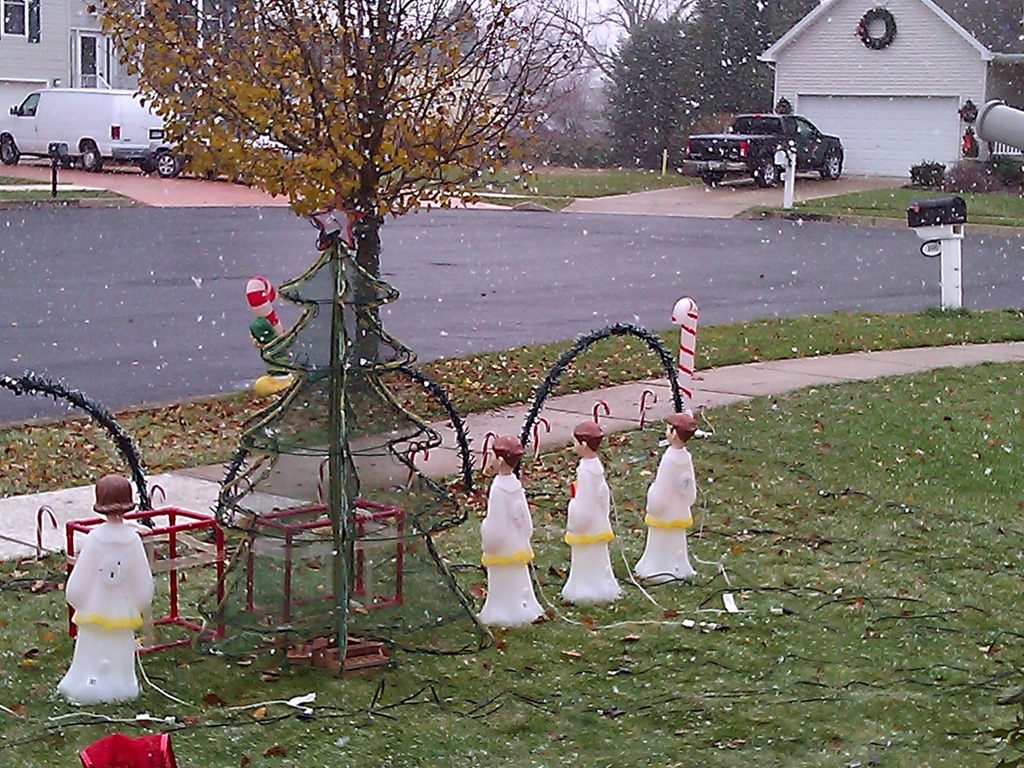 If you want to view or submit comments you must accept the cookie consent.