Round of 64, Day 2 in the Great Christmas Song Search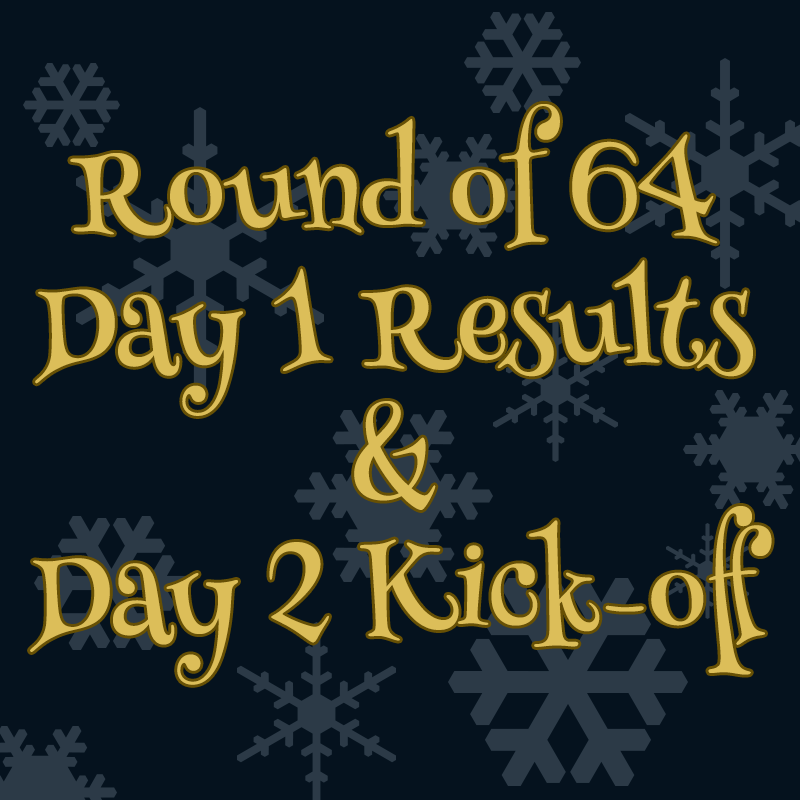 Day 1 is now wrapped up and Day 2 of the Round of 64 is beginning right about… now! Vote at https://jasong.us/3dQlY4P. Remember, you only have until 9pm Eastern tonight to vote.
Looking for the complete bracket? You can download it here.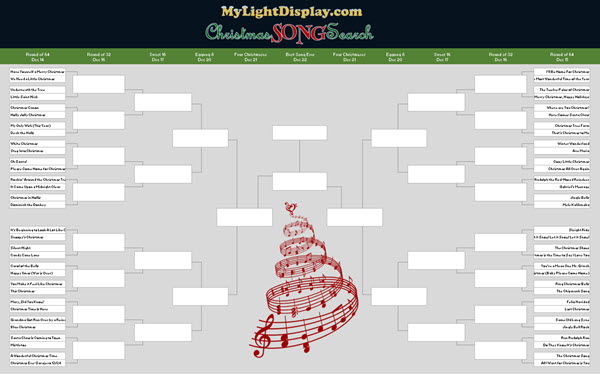 Round of 64, Day 1 Results
Here are the results from yesterday's match ups:
Have Yourself a Merry Christmas by Frank Sinatra (Winner) vs We Need a Little Christmas by Angela Lansbury
Underneath the Tree by Kelly Clarkson (Winner) vs Little Saint Nick by The Beach Boys
Christmas Canon by Trans-Siberian Orchestra vs Holly Jolly Christmas by Burl Ives (Winner)
My Only Wish (This Year) by Brittney Spears (Winner) vs Deck the Halls by Manheim Steamroller
White Christmas by Bing Crosby vs Step Into Christmas by Elton John (Winner)
Oh Santa! By Mariah Carey vs Please Come Home for Christmas by The Eagles (Winner)
Rockin' Around the Christmas Tree by Brenda Lee (Winner) vs It Came Upon a Midnight Clear by Frank Sinatra
Christmas in Hollis by Run D.M.C. (Winner) vs Dominick the Donkey by Lou Monte
It's Beginning to Look a Lot Like Christmas by Michael Buble vs Snoopy's Christmas by The Royal Guardsment (Winner)
Silent Night by Bing Crosby vs Candy Cane Lane by Sia (Winner)
Carol of the Bells by David Foster vs Happy Xmas (War is Over) by John Lennon (Winner)
You Make it Feel Like Christmas by Gwen Stefani and Blake Shelton (Winner) vs This Christmas by Chris Brown
Mary, Did You Know? By Pentatonix vs Christmas Time is Here by Vince Guaraldi Trio (Winner)
If you want to view or submit comments you must accept the cookie consent.