Holiday Classics and Other Holiday Movies
In the Twelve Pains of Christmas, Bob Rivers tags the usual TV shows as 'stale TV specials.' I like to think of them as vintage classics.
So, the other day, the kids broke out some of the Christmas movie collection. This isn't our entire collection, but it's a fairly decent representation.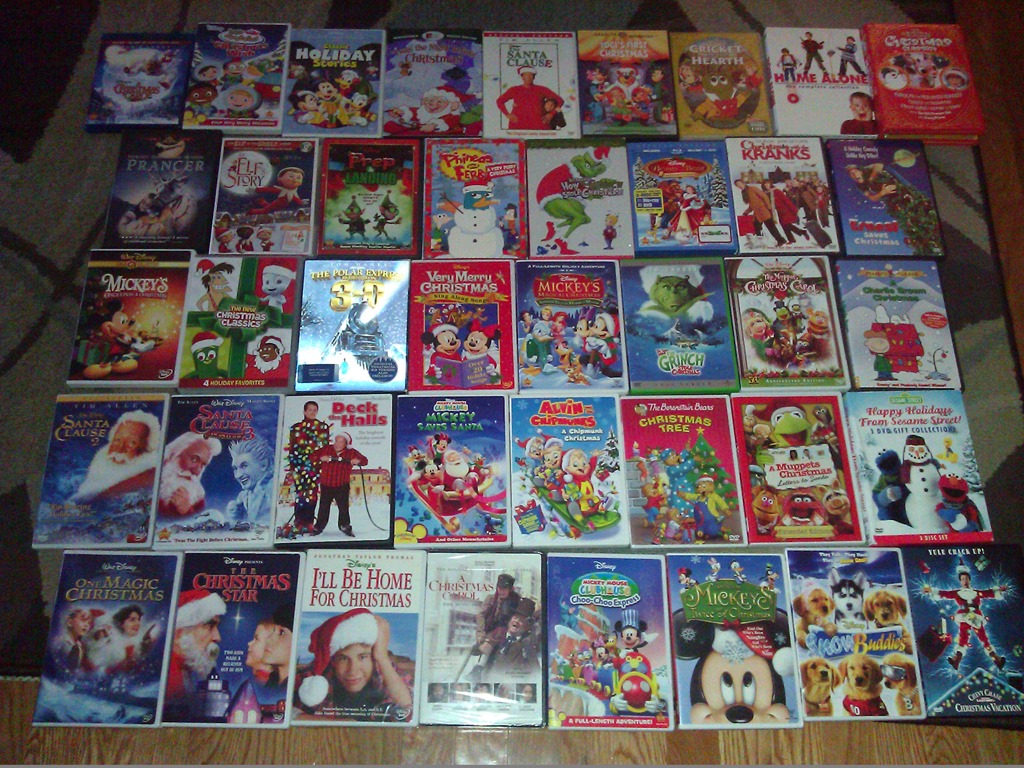 Others that are in our collection that are not pictured include, but are not limited to, Bad Santa, Arthur Christmas, Four Christmases, The Year without Santa, Nestor the Long-Eared Donkey, Charlie Brown's Christmas Tales, Elf, A Christmas Story, Miracle on 34th Street, and Yes Virginia.
Which holiday movie is your favorite?
If you want to view or submit comments you must accept the cookie consent.