Good Morning To My Elf On The Shelf
I'm assuming by now that you've heard of the story of the Elf on the Shelf. If not, here's a quick synopsis:
Chip, the Elf on the Shelf, arrives at your house in a box. Santa sends these elves randomly to homes to check on little ones and report back to him. Not every home gets an elf and not every home receives on each year. Parents can expedite this process by pre-paying for one.

Chip picks a new location to sit each night to watch over the family. There's one caveat. Chip cannot be touched by anyone. If he does, he'll fall extremely ill and may not return. There's also a movie that depicts this.
So, this morning I woke up to see our elf, Chippy Kazoo, perched atop the window rod.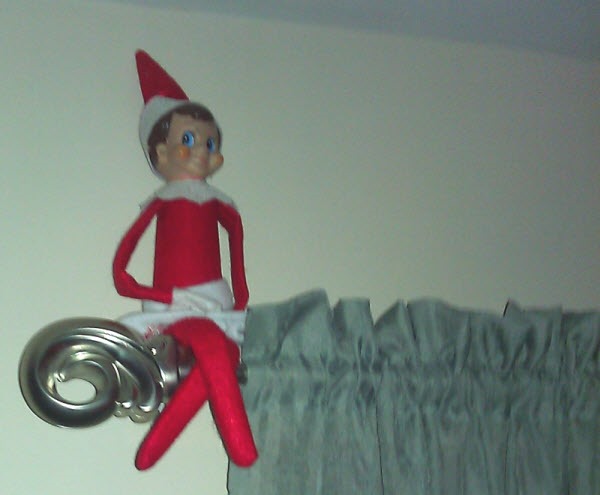 I'm curious as to what's the most creative location you found your Chip? There's plenty of creative locations where others found their elf on Pinterest.
If you want to view or submit comments you must accept the cookie consent.