Christmas Favorites Day 18 of 25
It's December 18th and another day of our Christmas Favorites series. Be sure to check back each day.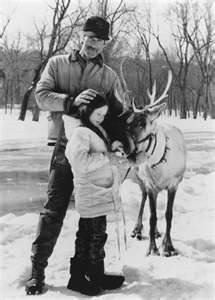 Movie
Prancer
– Watch how a little girl nurses one of the famous reindeer back to health.
Song
Rudolph the Red Nosed Reindeer
– Burl Ives and Gene Autry. These renditions are hits. This song is a classic in American Christmas history.
Recipe
Sweet as Sugar Splenda Sugar Cookies
– This healthier alternative is a hit and when you use Splenda blend, you cannot even tell the difference.
Place
Grotto Pizza's Parade of Trees
– Grotto Pizza is keeping with their annual tradition by working with area businesses to decorate trees for non profits.
If you want to view or submit comments you must accept the cookie consent.