Christmas Favorites Day 16 of 25
It's December 16th and another day of our Christmas Favorites series. Be sure to check back each day.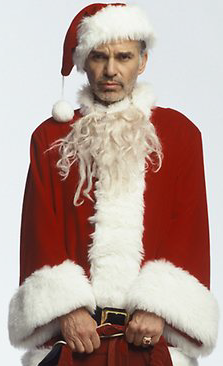 Movie
Bad Santa
– This movie is not for the kids. However, if you like twisted humor, this movie is for you. Look for Bad Santa 2 to come to a theater near you in 2013.
Song
Grandma Got Run Over By a Reindeer
– Elmo and Patsy's classic hit makes every child laugh. I mean, just picture grandma getting run over by a reindeer.
Recipe
Buckeyes (aka Peanut Butter Balls)
– There's several versions of this desert. But whatever version you make, if it includes peanut butter and chocolate, you know it has to be good.
Place
The Lands at Hillside Farms
– Hillside Farms is a unique place in Northeastern Pennsylvania that displays animals and crafts. For the holidays, you'll get a chance to take a photo with Santa, have a s'mores, and check out the trees for sale.
If you want to view or submit comments you must accept the cookie consent.