Calling all Holiday Light Displays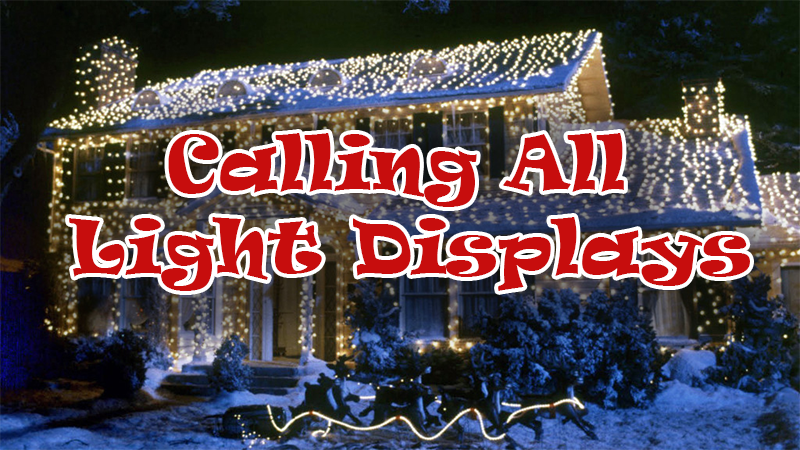 This year, many things have changed. In year's past, we showcased several walk through holiday events such as markets, light displays, craft fairs, and more. This year, with COVID-19, we'd like to collect a listing of light displays to allow our visitors to see which spots they should visit.
If you are aware of a display that's worthwhile sharing with others, please send us a message with the address and if you can, a photo of the display. If you know the owner of the display, please tag them as well. We will put together a list of displays on our website. Let's share this with our friends so we can lift the spirits of all this holiday season!🎄
Be sure to let us know by posting here in the comments or sending us a message on Facebook. Please send along the following:
Address of the display
Estimated hours of operation
Brief description (i.e. What makes this display one to check out)
Contact information (if possible)
Photo (if possible)
We're hoping to have our listing up by December 1st.
From our family to yours, please have a safe and healthy November and you'll hear from us soon.
If you want to view or submit comments you must accept the cookie consent.