8 Songs Remain in the Great Christmas Song Search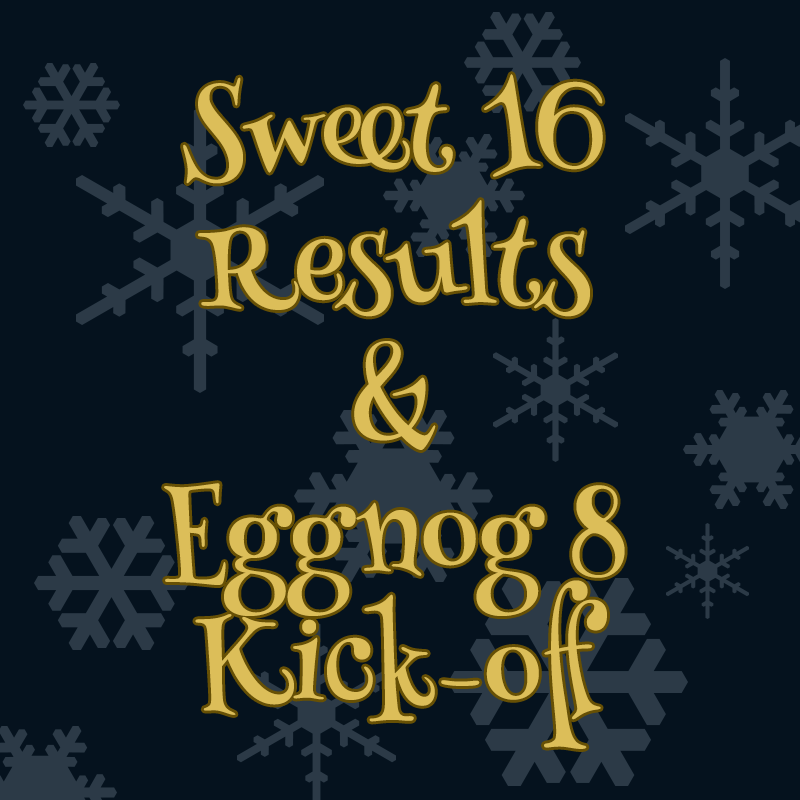 Last week we saw plenty of big upsets. Heading into Christmas week we're down to the Eggnog 8. Which songs will move onto the Four Christmas Round? Let us know by voting at https://jasong.us/3pdEJ93.
Looking for the complete bracket? You can download it here.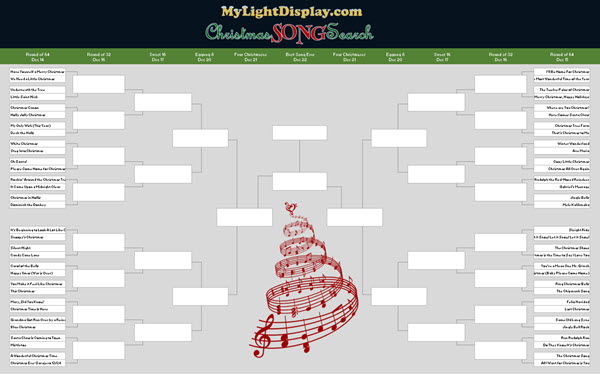 Sweet 16 Results
Here are the results from yesterday's matchups:
Have Yourself a Merry Christmas by Frank Sinatra vs Holly Jolly Christmas by Burl Ives (Winner)
Please Come Home for Christmas by The Eagles vs Christmas in Hollis by Run D.M.C. (Winner)
Snoopy's Christmas by The Royal Guardsmen (Winner) vs Happy Xmas (War is Over) by John Lennon
Christmas Time is Here by Vince Guaraldi Trio (Winner) vs Santa Claus is Coming to Town by Bruce Springsteen
The Twelve Pains of Christmas by Bob Rivers (Winner) vs Here Comes Santa Claus by Gene Autry
Winter Wonderland by Tony Bennett vs Rudolph the Red-Nosed Reindeer by Gene Autry (Winner)
Christmas is the Time to Say I Love You by Billy Squier (Winner) vs The Chipmunk Song by Alvin and the Chipmunks
Jingle Bell Rock by Bobby Helms (Winner) vs Do They Know It's Christmas by Band Aid
If you want to view or submit comments you must accept the cookie consent.